Opposition Releases 'CANDY' Album From Virtual Pop Star Yameii Online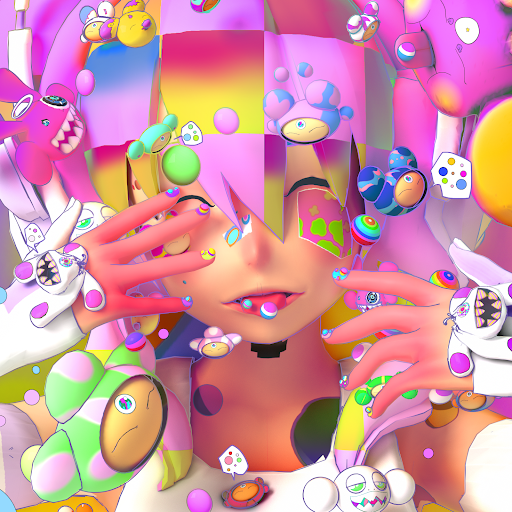 Today Opposition released virtual popstar Yameii Online's album "CANDY", which follows a flurry of popular singles like "hate if ur mad" and "where'd u go". A surprise track "loading*:..。(◠_◠)" was also released earlier this week.
After her music found viral success on platforms like TikTok and YouTube, Yameii has quickly grown from an internet sensation to a rising star on the global music scene. Yameii is the lead heroine in OseanWorld, a hyper-psychedelic fast-paced anime-like virtual web series that has amassed over 30 million views on YouTube. The entire album is produced by multi-Grammy nominated, multi-platinum record producer and rapper, Deko (@deko.777), while its accompanying music videos and artwork are created by the rising digital artist, Osean (@oseanworld).
Deko and Osean have created a cultural sensation that sits at the intersection of music and art. Their creative process is notably multidimensional, all-encompassing, community-driven, and lighthearted – their efforts have resulted in hundreds of thousands of hyper-engaged fans across a variety of platforms, including their popular Discord. Furthermore, the two artists have set a precedent and provided the perfect case study for how new generations prefer to create, distribute, and absorb music and art.
Yameii's poignant central message - rooted in self-expression, mindfulness, and making friends - serves as a leading example and keeps her robust fan base engaged and listening. Yameii is more than just a representation of maximalist art and aesthetic; Yameii is a force of the future.