A Message to the Music Community
News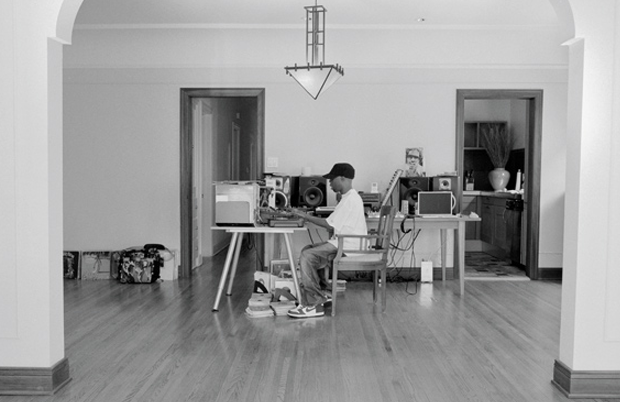 By Jason Hickey, Opposition
Given the current global situation we find ourselves in, the music industry has paused tours, live shows and studio collabs for the time being. This hit home as we were set to hold our own SXSW showcase as well as our annual collaboration on Lyrical Lemonade's showcase. Now, more than ever, we need to find other ways to come together and support each other. Music nurtures the soul and brings people together, and in a time of isolation we need that more than ever.
This is a crucial time to support independent artists, especially those in the early stages of their careers, whose financial support relies heavily on touring, live sets, or getting time in at the studio. We can't emphasize the effects of cancelled tours and shows for artists at every stage of their career. It's important that we come together as an industry, as fans, and as an artist community to support each other in any way possible.
In the coming weeks and months, Opposition will continue looking for more ways to support artists and the most affected members of the music industry. For now, we've put together resources on how fans can support artists, as well as recommendations for artists on making the most out of this difficult time. Please don't hesitate to reach out to our team with questions, concerns, or potential ways we can work together. Peace & Love.
Fans
Spotify
Spotify is matching all donations up to 10M dollars, with the money going towards organizations that focus on helping artists most in need. Additionally, artists will soon be able to add links to donation pages on their artist profile. These donation pages can be their own, a friend's, or for another organization. Spotify won't take a cut of proceeds earned through the donation feature.
Additional Donation Opportunities The New Music Solidarity Fund (Artist led initiative) PLUS1 PRS Foundation
Live Streams
You've probably seen lots of your favorite artists doing live streams, and performing virtual shows. Depending on the streaming platform they're using, there may be a direct option to donate. Instagram doesn't provide that option so be on the lookout for the artist or brand mentioning how you may be able to lend your support.
Record Stores
Naturally, record stores are having a tough time without fans able to visit in person. A #loverecordstores campaign has started globally, led by artists like Elton John, Franz Ferdinand, and Kurt Vile. You can learn more about the initiative here and here's a huge list of record stores that are available for online purchases.
Merchandise
Go-to live streams platforms like Instagram are not monetized so you can help out artists by buying merch and albums directly from artists sites and online stores. Be wary of physical purchases as shipping may be temporarily disrupted, in this case, it may be best for fans to purchase digital items for the time being.
Put Your Headphones On!
Have a little spare time on your hands? LISTEN to music, go back to your favorite albums from newer artists. Follow them on their social accounts, and engage with them. Be a part of this beautiful community. You do not need money to help support artists during this time!!
Artists
Funding Opportunities
Recording Academy: Musicares: Application for Covid-19 Relief
Applicants must be able to document participation in one of the following areas:
At least 3 years of employment in the music industry

and/or 6 commercially released recordings (singles)

or 6 commercially or promotionally released music videos
Additional funding opportunities: List of Funding Opportunities (3Arts) USA UK Canada
Instagram
Instagram has become the main hub for the music community, and engagement with fans is at an all time high. Live streams are a great way to engage with your fans and collaborate with other artists and the industry. See below for some live stream tips:
Build awareness ahead of time. For example, post an "Ask Me Anything" poll on your Instagram Stories earlier in the day and let your followers know that you'll be answering these questions during your live stream

Followers will get a notification that you're live, and you'll slide to the front of their Stories queue, so it's important to connect with your viewers right away and give them a reason to stay. For example, let them know you'll be doing a Q&A, or let them know the live stream will include unreleased music

When doing a Q&A, posting the questions sticker on your story beforehand will make it easier to answer these questions during the live stream. You'll be able to press "?" when live to select and show the specific question to your viewers while answering it

A good way to increase reach is to go live with someone else so that their followers get the notification as well

Your live video will stay on your story for 24 hours, so it's good to follow this up with more engagement such as asking your fans for feedback on Live Stories afterwards with questions such as what was their favourite part, when should you go live next, what activities they would like to see.
YouTube #StayHome #WithMe Campaign
YouTube is helping to raise awareness for people to stay home and save lives by launching the campaign #StayHome #WithMe. Music live streams and related content are at the centre of this campaign (as you can see on the YouTube Spotlight Channel) and artist content will be promoted and surfaced. Check the link below and let us know if you're interested.
Stay Home #Withme: Information, call-to-action and asset pack for our 'Stay Home #With Me' Campaign
You can find best practices for this campaign here. Looking to create a more highly produced live stream experience (i.e. a multi-camera shoot)? You can find tips and information here for a full production value livestream.
Twitch Livestream
Once you've made an account, you can use this form to become an affiliate member quicker, which allows you to monetize your streams. Check out the Twitch Creator Camp to learn about best practices on the platform.
Ecommerce Via Streaming
This is a more recent way for artists to sell their merchandise by coinciding promotion of their products with their livestreams. Companies like Popshop Live, Bambuser, and Brandlive are some of the first companies to provide this service. While they are newer initiatives, now may be the perfect time to give this strategy a try.
Additional Resources:
How Musicians (and Other Creatives Too) Can Transition Their Business Online ASAP