Boslen Drops Black Lotus EP
News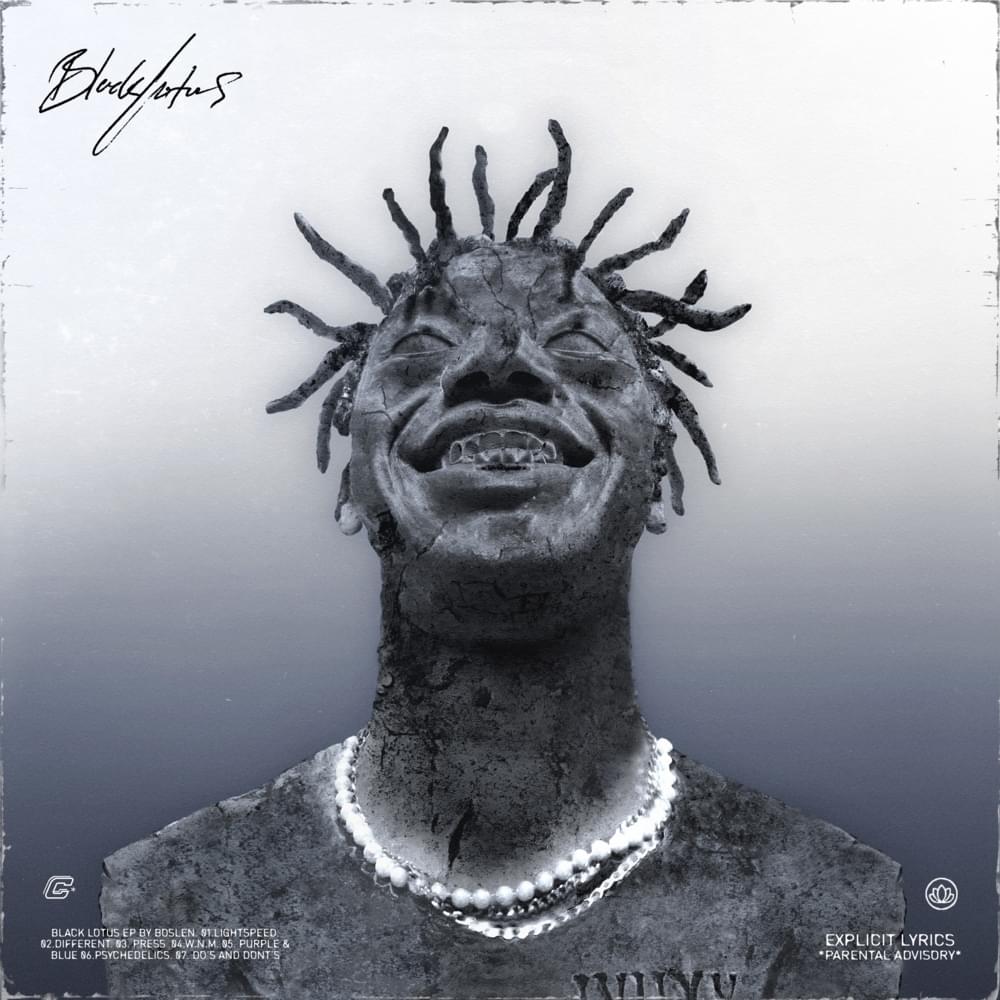 We're excited to announce Boslen's debut EP Black Lotusis now out. The rising rapper from Vancouver, B.C is on the fast track to becoming a breakout star. Citing his heritage and upbringing as pillars of influence, Boslen delivers an array of high-energy cuts centered around his growth - both as an artist and on a personal level.
On the track "PRESS", he teams up with Grammy-nominated producer London Cyr (Astroworld) to provide otherworldly sonics while he lyrically dives into the poverty-stricken milieu of his hometown. On the high-octane "DIFFERENT", his self-awareness of the newfound attention and praise takes center stage.
Black Lotus functions as a homage to the Buddist symbol of purity by depicting a lotus flower blossoming from mud. Raised by a single mother on the outskirts of Vancouver, 'mud' for Boslen has been unavoidable, treacherous, and nearly engulfing. Throughout Black Lotus, Boslen reflects on these struggles of days gone by and engenders his fortitude to perspective.
Stream the project here.