Daddy-O and Chuck Team Up For "Stop Self Destruction" Project With Opposition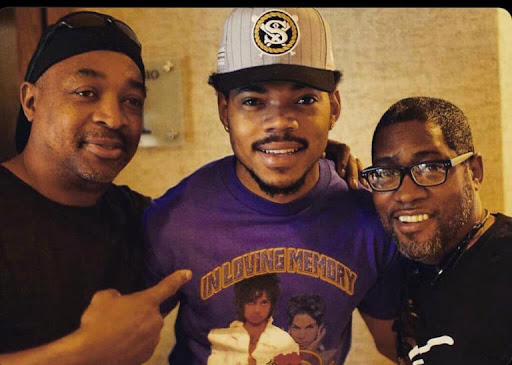 It's been over 30 years since the release of "Self Destruction", a groundbreaking Hip-Hop track that brought together some of the genre's biggest names to address issues of violence and self-destruction in black communities. The song's original co-collaborators, Daddy-O of Stetsasonic and Chuck D of Public Enemy, are back with a new project and movement called, Stop Self Destruction, in partnership with Opposition.
The long-time friends are coming together to address the issues that persist in Hip-Hop, and how they have worsened in the intervening years. As Daddy-O explains, "the original "Self Destruction" project was the catalyst of a murder. At that time, we thought that if we didn't address the ills of our community, the end of the world as we knew it would be near. Now things have gotten even worse; it's unimaginable what the new generation goes through from fentanyl drug overdoses to suicide to over-the-top police brutality, people need help more than ever."
With perfect timing, Hip Hop is celebrating its 50th anniversary this year–what better time to reassess where we are as a culture than with Stop Self Destruction, a movement using music to highlight the new generation of rappers from all regions across the world telling stories about self-destruction their way? The original movement in 1989 consisted of one song with rappers hailing from New York. The new movement will encompass rappers from around the world and legends in Hip Hop that will lend their story-telling ability to ongoing song releases and cultural videos/documentaries.
"Hip Hop has always helped each generation find its voice. Right now, there are more issues to speak about than ever before, but there are also more distractions. It's our responsibility, as an artist first label, to ensure that artists who speak about what's really going on in their communities are getting the proper amount of attention and support. These artists will shape the voice of a generation." - Shane Gill, Head of Opposition.
Stop Self Destruction seeks to spark these necessary conversations and bring together people from all walks of life and generations to work together towards a common goal: the betterment of our communities. With over three decades of experience in the music industry and at the forefront of Hip Hop's birth, Daddy-O and Chuck D are well positioned to take the lead in this effort, using their platforms to amplify the voices of those who are often silenced.