How To Support The Afghan Crisis Right Now: A Toolkit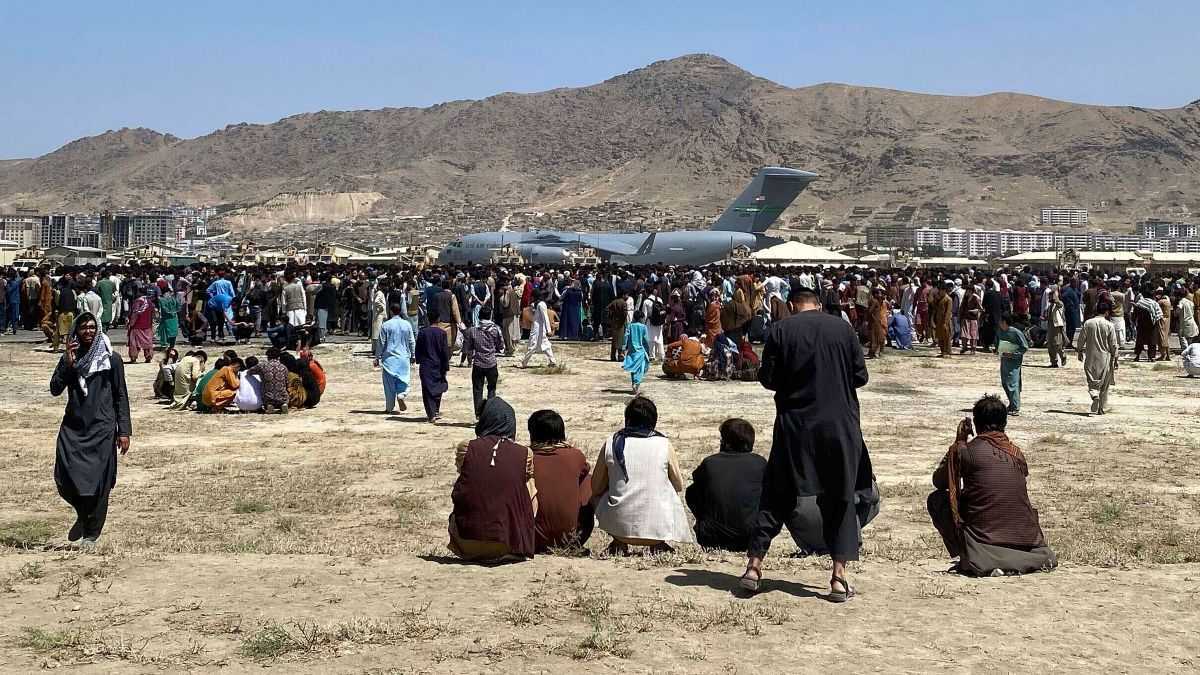 What is happening?
With the United States withdrawal of its military presence from Afghanistan, hundreds of thousands of vulnerable Afghans are now facing imminent danger and retaliation by the Taliban Communities. At risk groups include women, children, Afghans who have assisted the international mission, citizens and legal permanent residents of other countries. These groups are being prevented from accessing life-saving services and could face death by the Taliban.
What you can do right now
This last year has proven that when we come together for a greater cause, the world is a much safer and better place. In this critical moment, we urge the global community to take action and get involved. Below, we've put together a toolkit you can use to help keep the spotlight on Afghanistan and drive change. Whether you're a YouTuber, influencer or a fan, everyone has the power to save lives and restore humanity where it's needed most.
Step 1: Donate
Rescue.org- A global organization dedicated to providing aid for countries facing the worst humanitarian crises. The IRC began responding in Afghanistan in 1988, and now works in thousands of villages across nine provinces, with Afghans making up more than 99 percent of IRC staff in the country.
Islamic Relief Worldwide- Islamic Relief is a humanitarian aid and development agency working to save and transform the lives of some of the world's most vulnerable people. Established in the UK in 1984, they work in over 45 countries, assist people of all faiths according to need and do not discriminate in any way. Islamic Relief is planning an emergency response for Afghanistan by providing families in Kabul, Balkh, Herat, and Nangarhar with essential items.
Women for Women- A global organization that invests in women survivors of war and conflict, connecting them with each other, resources, and support to realize their own power. They have developed a program that offers Afghan women a constructive, dignified way to discover their power and lead mentally and physically healthy lives. With these tools, they can influence decisions at home and in their communities, generate income, and save money for the future, contributing to economic self-sufficiency in their lives and for their families.
Women for Afghan Women- One of the largest women's organizations in Afghanistan. They are also accepting donations to help provide "safe shelter, resources, and aid to the thousands of women, children, families, and staff."
Step 2: Support Afghan Refugees
Contact your local government officials and request for more refugees to be accepted into your country. CWS global is a great resource for US citizens, they provide communications and can help you locate government officials.
Many refugees also need help getting settled in their new countries. Below are some resources where you can volunteer, sponsor a family, or donate (clothing, money, furniture).
Refugee Support and Volunteer Resources:
Canada: email afghaniresettlement@ccislive.ca to connect with Canadian refugee resettlement agencies, they will direct you on how to help, what's needed, and more.
US- Refugee Council USA- this link provides information on contacting local refugee support agencies in the US. You can also email refugeewelcome@cwsglobal.org to find out about opportunities to sponsor or support a newly arriving Afghan family in your community.
UK- Islamic-Relief UK- Providing support to newly arriving refugees. You can provide a hot meal for an Afghan refugee for just £4.
Other- International Refugee Assistance Project- The International Refugee Assistance Project (IRAP) organizes law students and lawyers to develop and enforce a set of legal and human rights for refugees and displaced persons.
Step 3: Sign Petitions
Global - Protect Afghan Women's Rights UK only - Help the People of Afghanistan Global - Australia to Take Action for Afghanistan Canada - Increase Number of Refugees to Canada
Step 4: Continue to raise awareness, follow activists and non-profit organizations who are keeping an ear to the ground
IG @omar.haidari @khyberkhaan @middleeastmatters @theafghan @afghansempowered @calxandr
Trending Hashtags #SaveAfghanistan #FreeAfghanistan #AfghanistanCrisis #EndProxyWar