Opposition Announces #OPPOEXPO Lineup For SXSW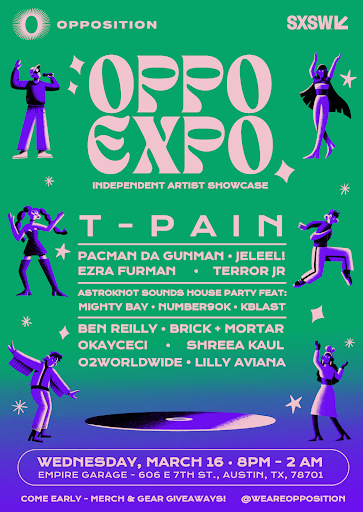 Opposition announced the lineup for its first ever solo showcase.
In past years, Opposition has hosted shows in collaboration with WorldStarHipHop and Lyrical Lemonade. This year, Opposition will be featuring its own talent through the OPPO EXPO showcase! Headlined by award-winning artist, T-Pain, the lineup will highlight Opposition label artists such as okayceci, Mighty Bay, Brick + Mortar, O2worldwide, Shreea Kaul, and more.
The show will take place at SXSW 2022 in Austin, Texas on Wednesday, March 16th.