Opposition Hosts Two SXSW Panels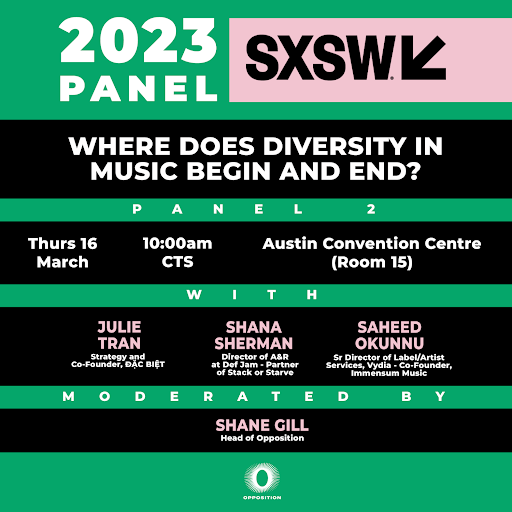 Opposition hosted two panels this past week at SXSW in Austin, Texas.
The first panel "Artists, You Don't Have to Go Viral" was moderated by Opposition's Thom Lafeuille. The second panel "Where Does Diversity Start & End?" was moderated by Opposition's Shane Gill. Many attented the two feature panels, which included incredible speakers from the industry. Keep an eye on Opposition's Instagram for highlights of the event.